Comparing This Old-School Montage of "How To Model" With Today's Modeling Trends
"A"
"E"
"I"
"O"
"U"
No, no, I haven't gone insane: the out-loud vowel pronunciation was how you got to change your expression during a photo shoot or a TV ad, as a model, that is... In the 80s. Along with words like 'wow' and 'gee'... 80s models were also known for their intense owl-like glares at the camera.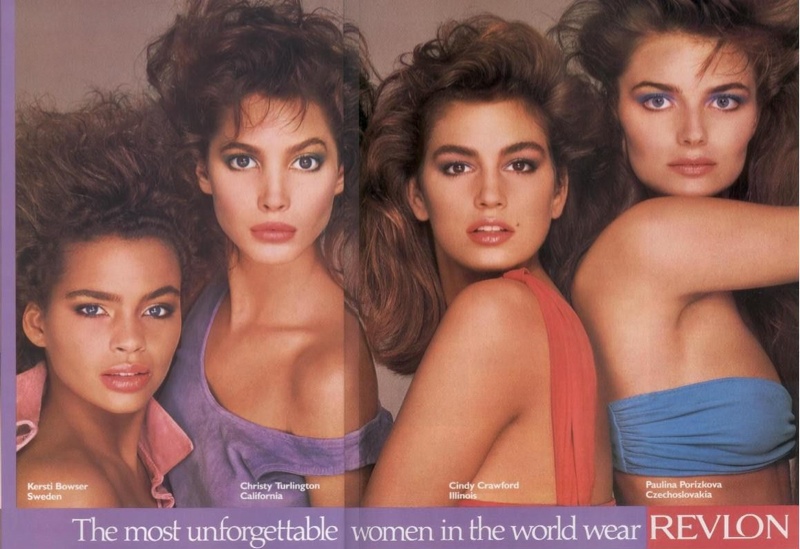 The 80s were by all means awesome, and besides giving us scrunchies, power-ballads, Walkmans, Hair bands, and making Mom jeans the staple in every self-respecting Hipster's wardrobe, they also coined the term Supermodel and changed the way we see and approach fashion forever. 
With the rapid world-wide financial growth that began in the 80s, the sphere of fashion was no exception. In fact, instead of being viewed as a part job option for struggling actresses modeling became synonyms with glamour and an actual opportunity to make something out of yourself, aka have a *dare I say it?* modleing career. As in make good money for posing for the camera. 
Sounds pretty rad, right?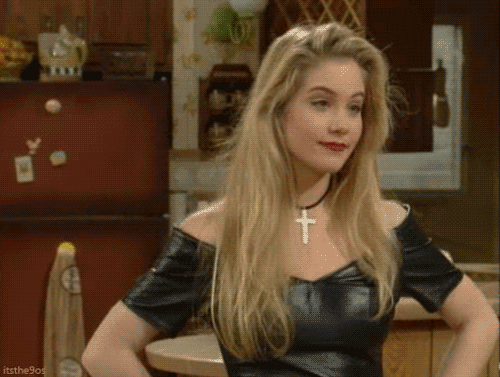 As consumerism was taking the nation (and the world) by a storm, the need for pretty faces and tight bodies was growing in order to promote all those new and much needed shiny products, which resulted in babes like Cindy Crawford, Brooke Shields, and Iman taking over the world. 
Modeling Montage is a short, roughly 3 minute long, candid film on advice given to aspiring models, featuring Denise Richards, Tiffani Thiessen, and Mario Lopez. If you watch the video you'll notice several interesting facts: all models had, give or take, a uniform look when it came to their bodies, hair, and bold make-up, nothing 'outlandish' was allowed (i.e. don't dye your hair ombre and expect to land a gig), and finally it was all about the product, not the model. Last but not least, all models depended heavily on agencies to set them auditions. 
For better or worse the modeling (as well as the advertisement) business has drastically changed since the 1980s.  Gone are the days when a model had to be a classical beauty with waist-long hair, a slim build and the iconic 90-60-90 body measurements, also an aspiring model no longer has to physically go to an agency to land a contract. For that we can partially thank Instagram, as well as the rapid cultural changes and the perception of beauty that are taking place in the world. 
Simply put Instagram allows people to do some self-promoting, and they no longer need a photographer, or even a set. All you need nowadays is a decent phone camera and a mirror. 
Modern day modeling (in a way) shuns conformity; the more unique, quirky, and 'exotic' you are the better are the chances for you to get 'likes', gain followers, and maybe even land a contract if you are 'scouted'. Mega modleing agency IMG is now scouting models via Instagram, wishing to see not only pretty faces, but faces with a 'story' behind them. 
Okay, let's be honest here for a second: as an aspiring model you still have to be pretty, and no, a boob shot or your big fat ass, are not a guarantee that people will want to hire you. But meh...
Successful Instagram models don't just post endless selfies of themselves against the backdrop of their bathroom mirror. Models use their accounts to tell a story, promote discussions amongst their followers, and most importantly let fans and potential clients get to know them as people: likes, dislikes, hobbies, fashion sense. Something models before them didn't really get to do, and most often were treated simply as pretty clothes hangers, or product promoters.  
 Bottom line is that personality is just as important as looks in the changing landscape of modeling. 
Models are no longer just anonymous pretty faces: they know it, and their employers know it. It is no longer JUST about product promotion. Every Instagram model that made it is an individual that not only promotes a brand, but also appeals to costumers on an personal level by 'sharing' their life on social media and appearing more human and accessible - something models in the past were unable to do.