Montreal's Ghost Club Records Celebrate One Year Of Dope Releases
A little more than a year ago, we got the chance to preview what was to come for Montreal local creative label Ghost Club Records. 
Fast-forward to today, Ghost Club Records has become the label behind the album If It Happened To Me by GrandBuda, Figures by Aaricia, Visions by Afterlife but also behind numerous releases of artists such as Joel Garden, Saint Alpha, Vinny Black, Lust, Jaymie Silk, Samuele De Santis, Chinau and more.
To celebrate these milestones, they are presenting their first event at Artgang Montreal Saturday July 22nd. This is your chance to immerse yourself in their musical universe and enjoy a bunch of good music surrounded by extremely creative people all in one room. 
In honour of these celebrations, Ghost Club Records sent us an exclusive mix that you can listen below, as well as a couple of Q&As that you can scroll through after hitting play on this: 
Ghost Club Records is just a little over a year old, how does it feel? - 
We feel privileged to have such a strong roster of upcoming artists,  when we started GCR we didn't think it would kinda morph into this big thing in our lives and yet here we are ! 
What are some of the stand-out projects that you are most proud of?
I mean we're proud of every project, it's like asking a parent which kid is his favorite, I'm proud of everything we put out, what im mostly proud of is that people know me from a more club/house backround and we released tons of genres. Some might not expect that i love pop and hip hop as much as club music. And i think it reflects in the variety of stuff we put out.
If you were to describe the way Ghost Club Records make you feel using a gif, what would it be?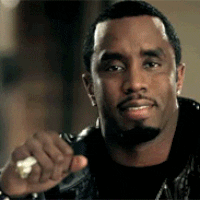 What was the last txt message you sent regarding Ghost Club Records? (screenshot + attach) 
If you were to look back a year ago today, what would you do differently ?
Honestly nothing...There's something special about throwing yourself into something and winging it. 
Who are some of the newcomers we should know about? 
Aaricia, Geoffroy, Ceasrock, Grandbuda, Rico Watts, Kalitechnis, Lust, Cyber, Jaymie Silk & a ton more i'm forgetting. Those are all people I work closely with. 
Some of which will perform at our upcoming events ssssshhhh :)
What can we expect in the upcoming months from Ghost Club Records?
More releases, More events, Just More stuff, Im gonna release a new Prince Club EP thats for sure, plus i have my eye on a couple of super talented people ;)
#
Don't miss our first Ghost Club Night at Artgang this saturday July 22nd and our own GCR stage at Piknic Electronik on Sept 17th!!
Ghost Club Night: http://bit.ly/2urHmZi
GCR at Piknic : http://bit.ly/2rfq2Sh