PREMIERE | Montreal's INCH'ALLAH Drop Pure Based Glitched Visuals For "BANG"
Immerse yourself in INCH'ALLAH's world.
The Montreal duo consists of JP Charlebois and YUNG PERSIAN, both experienced musicians and producers who collaborate to create dark electronic music accompanied by strong and engaging visuals. 
"God willing" is both the fatalist statement and the hopeful declaration hidden behind Inch'Allah's name. 
"BANG" is the second release from the group, offering a new edge to the current music coming out of the city, featuring ominous vocals and avant-garde production styles.

The video, conducted by JP Charlebois, showcases fast-paces cuts of colors, lighting where you almost see both guys but can't really make out what's happening. An immersive experience blending both the music and the visuals into an experience that is out of this world. It almost gives the viewer the chance to look further than just what's at face value, an inventive way for Inch'Allah to meditate on their most personal preoccupations: afterlife, deep space and human emotions.

The release of "BANG" coincides with the launch of their debut album simply titled EP, which was released March 3rd. We decided to ask them a couple of questions to get to know them better and they delivered. 
Scroll through the Q&A below and watch the video on repeat up above. 
How would you describe Inch'Allah in under 140 characters?
It's a positive message that, for us, represents the fact that we randomly met after years of making music and developed an instant chemistry doing what we do.  If it's meant to work, it will.
When did you start making music?
We both started making music separately years ago, playing in hardcore/deathcore bands before our interests drifted towards different music genres. We met 6 months ago and started writing songs right away.
What is the last text message you sent (or received)? 
"The shoot was pretty lit!"
If you could pick one gif that describes this music video, what would it be? (post link or upload to giphy)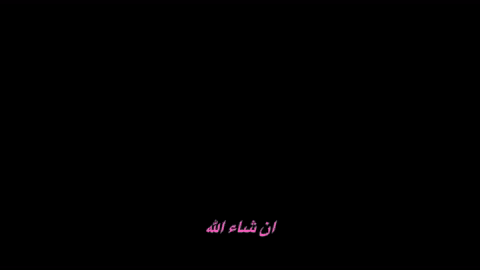 What are some of the things that inspired you to make this music video?
Mainly outer-space… The fact that there's life somewhere that has not been found yet is inspiring to us. We wanted to work in an old industrial environment and blend in modern elements and technical lighting. It reminds us of the fact that we're all trapped on this planet.
If you have one thing to look forward to in the near future, what would it be?
We want to reach out to the world, our music is made to be shared and enjoyed in many ways. We don't really set boundaries for ourselves, and we are thrilled to write more songs, produce more videos and start performing live! We're ALL IN, and we're looking forward to evolve and grow within the music industry. 
Main photo credit: Pierrick Dufrenoy