LISTEN | Raveen Explores Loss By Teasing Full-Length Album With First Single "Always"
Raveen is based in Montreal. 
The three-piece group explore thematics revolving around emotional songs in the most honest way possible. We've had them on our radar for quite some time now, but it isn't until the release of their latest single "Always" that we did a double-take. 
This track is the first single off their full-length set to release towards the end of July. Singer/producer Eric Séguin took a long and introspective trip to Europe and got inspired to write this song alongside his bandmates. His echanting vocals and deep lyrics are layered on top of an orchestral-type production that will tug on your emotions in the right ways. Together, Raveen is a band match made in heaven. Thematically, it serves as a good summary of the of rest of the record; themes of loss as it relates lost love but also grief, and the perceived loss of something magic in the early stages of adulthood.
Musically, you can't get more technically accurate and precise than this. "Always" will stick with you for some time,  bringing out the best and worst of you all while forcing you to put the tune on repeat. 
We got the chance to ask a few questions to get to know Raveen a bit better. Click play on "Always" below, and scroll through our Q&A after the jump: 
How would you describe Raveen under 140 characters? 
RAVEEN IS A BAND SITUATED AT THE CROSSROADS OF ACOUSTIC AND ELECTRONIC MUSIC TRADITIONS, WITH EMOTIONAL AND ORGANIC SONGWRITING AUGMENTED BY MODERN PRODUCTION AND SOUND DESIGN.  
When did you start making music as Raveen? 
2013, a simpler time.
What was your inspiration for your latest single "Always" ? 
Eric went on a trip to europe in which meditation and staring at the sky took up a lot of his time. When he returned, he had an assignment to do some songwriting and the skeleton of Always emerged. Into the basement with Jack Kelly, Stokely and Peter and new layers emerged. Further depth was added by dozens of friends who sang and stringed on the track at Breakglass studios. Thematically, it's about loss as it relates to the early stages of getting older and to grieving or getting by without. 
How long did it take you to put together your upcoming full-length? 
One year - almost exactly. Many songs emerged out of things we'd try out at live shows as far back as 2014 but the 9 songs you hear were all solidified in structure, composition and mix within the last year. From writing at a country house to recording at Breakglass Studios to labouring over mix decisions on all our systems, it's been a jam packed year and this is the result of a labour of love.
If you could describe your album using a gif, what would it be ?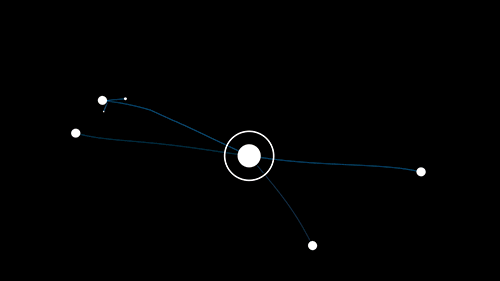 What was the last txt message sent related to Raveen and the album?  
This was maybe the 1000th online communication I had with the mastering engineer. I'm so sorry Ryan. Greymarket Mastering - a million times recommended. 
What can we expect from Raveen after the album drops? 
We'll be going on tour in ontario, quebec and the maritimes in the weeks following! here's the dates we have so far:
7/28 Montréal, QC La Sala Rossa w/ Slight + Pony Girl + Gayance
7/29 Ottawa, ON Pressed w/ mal/aime + Jasper + Sara-Danielle
8/4   Kitchener Ontario   Trinity United Church   W/ JoJo Worthington
8/5 Guelph, ON DSTRCT w/ Jojo Worthington + Tokyo Air Show
8/10 Windsor, ON Phog Lounge w/ Jojo Worthington + Tigerwing
8/11 Toronto, ON the Rivoli w/ Kira May + Jojo Worthington
8/13 Quebec City, QC le Cercle w/ Renard Blanc + L'Octopus + Sara-Danielle
8/25 Halifax, NS Timber Lounge w/ Year of Glad + Pallice
8/26 Fredericton, NB Capitol Complex w/ Year of Glad + Property//
8/28 Charlottetown, PEI Baba's w/ Year of Glad + Pallice
Long term though, we'll probably be making more sad, lush R&B-inspired songs about love and navigating life as best we can.
#
Keep your eyes out for Raveen's full length out on July 28. Pre-order: https://raveen.bandcamp.com