WATCH | Ouri Teases Upcoming Album With Captivating Visuals For "Left Me"
Don't sleep on this one. 
When we layed our eyes and ears on Ouri's latest release, we did a double-take and got captivated for weeks. Ouri is an electronic producer, DJ and multi-instrumentalist based in Montreal. Her training in piano, harp and cello are what primarily influence her shape-shifting relationships with melody and bass. 
She's been working on her most recent craft for quite some time and we got the chance to preview the entire project over and over again (because we couldn't stop) - Her upcoming project Superficial is not only captivating, but perfectly assembled in a way that it represents everything we long for in a musical artist that is pushing boundaries and welding genres together. She was influenced by dense soundscapes from ambient jungle music, recorded in the Guyana tropical forests, which she listened to during her childhood.
We recently featured her single "Left Me" featuring local vocalist Odile Myrtil on our THEFIX column, and now we get to show you the visuals that accompany the release (watch above) - We decided to ask Ouri a couple of questions to get to know her (and her process) a bit better, so scroll through our Q&A after the jump. How would you describe Ouri under 140 characters? 
Ouri is an electronic musical project in the studio, as a dj and as a live performer. It's expressive, intense, aggressive but super tender, hypnotic and bipolar; not discreet music (at least not for now). I don't rely to a particular style and I don't want to; this project is about creating my own sound. There is definitely a great influence from house music but you'll also hear some grimy, techno sounds, and percussions borrowing from drum'n bass to latin grooves. The aim of this project is to create a unique uplifting atmosphere; I want people to listen to this music and feel empowered and just let go the deepest feelings. I also like to see this project as a musical exploration facing the future and even a fascination for the future and the augmentation of human expression through technology.
When did you start discovering your sound? 
From the beginning. I didn't found my sound like a nice piece at an antique shop, I just shaped it when making music.
If you could describe your sound/vibe/world using a gif you found online what would it be?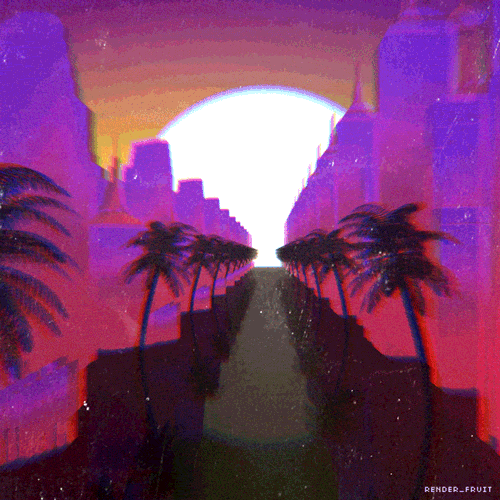 Who came up with the concept of the music video? 
The directors, the singer and I.
How long did it take you to put together your debut album? 
Few months. I started working on it right after releasing my first EP but it took some time to decide when and how to release it.
What can we expect from this release? 
A bipolar musical journey, ultra positive and sometimes very deep.
What's the next step after releasing your debut album?
The next step is performing live this summer in Montreal (you can catch me at Mural x Mutek June 16th and at Mutek August 24th). I also have new solo material, in continuation to what I've started with 'Superficial' and a lot of collaborations going on. 
Upcoming shows
06/14/17 Montreal, QC // Divan Orange (presented by Moonshine)
06/16/17 Montreal, QC // Mural x MUTEK  (with Max Graef)
08/24/17 Montreal, QC // MUTEK 
#