Can We Talk: Why Joan Rivers Will Always Be Important
Yesterday afternoon, our world lost an angel. A bitter, vile, hilarious old angel.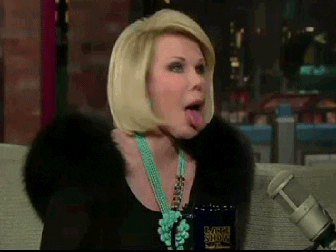 Joan Rivers, aged 81, passed away at Mount Sinai hospital in NYC following complications from routine throat surgery. Joan had been a beloved member of the international comedy community since the 1960s, when she was a regular guest on Jonny Carson's Tonight Show. According to her daughter, Melissa, "It is with great sadness that I announce the death of my mother, Joan Rivers. She passed peacefully at 1:17 p.m. surrounded by family and close friends. My son and I would like to thank the doctors, nurses, and staff of Mount Sinai Hospital for the amazing care they provided for my mother. Cooper and I have found ourselves humbled by the outpouring of love, support, and prayers we have received from around the world. They have been heard and appreciated."
Throughout the 70s and 80s, Joan solidified her name as a staple of the comedy world by continuing to appear on the Tonight Show, as well as having regular appearances on Hollywood Squares, other popular talk shows, and a busy schedule touring her standup routine. Despite numerous hardships and challenges - including the death of her husband and the cancellation of her own late night show around the same time in 1987, as well as the difficulties associated with being a woman making a name for herself in show business - Joan continued to inspire in her own way. More recently, in 1994, she began a two-decade run carving up the fashion stylings of celebrities at awards shows.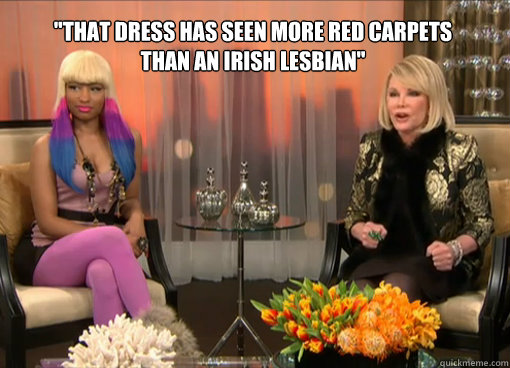 From Rivers, "When I die, I want my funeral to be a huge showbiz affair with lights, cameras, action...I want Craft services, I want paparazzi and I want publicists making a scene! I want it to be Hollywood all the way. I don't want some rabbi rambling on; I want Meryl Streep crying, in five different accents. I don't want a eulogy; I want Bobby Vinton to pick up my head and sing "Mr. Lonely." I want to look gorgeous, better dead than I do alive. I want to be buried in a Valentino gown and I want Harry Winston to make me a toe tag. And I want a wind machine so that even in the casket my hair is blowing just like Beyoncé's."
"Life is SO difficult -- everybody's been through something! But if you laugh at it, it becomes smaller," said Rivers. According to Melissa Rivers, "my mother's greatest joy in life was to make people laugh. Although that is difficult to do right now, I know her final wish would be that we return to laughing soon."