This Guy Created Celebrity Emoji Art On Tumblr
With Brazilian Art Director's Bruno Leo Ribeiro impressive resume it's hard to believe he found time to embark on creative little side projects: his latest creation being the "Music Emojis"! 
Teen Spirit, anyone?  
Known for his minimalist, urban, and compact design Ribeiro decided to engage in something a little extra special that will allow music fans and headbangers as himself to exchange and celebrate that which gives so much meaning to our lives: music. Introducing the Music Emoji: in the mood to chill with your mates, or sending a soothing message to a stressed out co-worker? No problem: 
Every little thing is gonna be alright... 
Feel like you can't always get what you want? Ribeiro has an answer for that because if you try sometime, you just might find you get what you need! 
If you're not all that into classic rock or reggae you can always Paint it Black with Amy, you know, for those moments when you feel like a beautiful and tragic emo badass. 
A diva package is also available, just in case, you know, because life wouldn't be half as fun if it wasn't campy from time to time.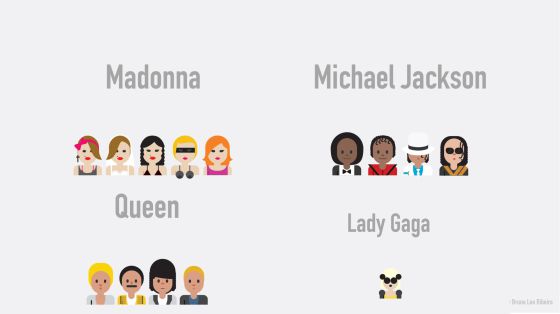 And lastly: have an angst ridden younger sibling? Don't let it build up inside them (sorry for being so cheesy, but I just couldn't help it...) 
To bask in more Music Emoji glory check out Ribeiro's works here!