WATCH | JP Saxe Channels Subtle Sexual Tension Through Latest Visuals For "Anybody Else"
You need to watch this. 
It isn't necessarily usual to lay eyes and ears on a young multi-talented instrumentalist like JP Saxe. The 24 year old singer, songwriter just released visuals for his single "Anybody Else" and we just can't get enough. 
The Toronto-artist appears to be showing (a lot) of skin in this aesthetically pleasing video directed by Miles & AJ. The video stars Los Angeles based actress Sierra Love who appears to be his love interest, where a lot of body contact/flirting is going on, subtly pushing sexual tension through stylistic zooms and nostalgic shots. 
This song is not about being in a relationship you know you shouldn't be in. It's about using a conversation about why you shouldn't be in it as foreplay. The tone of 'Anybody Else' is a combination of sexy and tongue in cheek, and in all of the visuals, Creative Director Deema Alansari and I tried to capture that balance.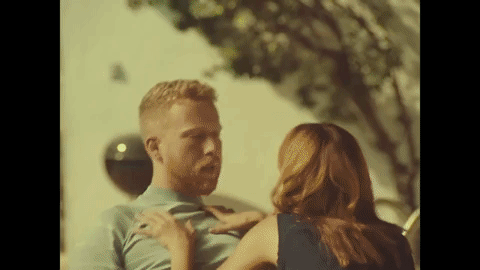 After covering his previous release, we definitely see his persona coming through with this one. 
Watch above.