LISTEN | Toronto's Lexxicon Drops Dancehall Influenced Tune "Vibe"
Toronto stand up. 
Lexxicon has a sound that you long for, a mix between pop-influenced dancehall with some r&b sprinkled all over it. Growing up in Toronto has helped him get in touch with his Jamaican/Canadian influences, making him an artist with a diverse range of styles, like a chameleon. Majorly influenced by Rihanna and Vybz Kartel he won't be afraid to take musical risks and will continue to create music for having a good time.
He just recently dropped his debut single titled "Vibe" featuring a fire latino verse from Danny Rozco, and we can't get enough. You might get this one stuck in your head for a few days, and that's a good thing. Click play below and scroll through our Q&A after the jump: 
How would you describe Lexxicon under 140 characters?  
The voice of an island whisper mixed with modern melodies designed to create a sensation of excitement and confidence.
Describe to us what a typical day in your life looks like? 
A typical day for me is going to work 9am to 5pm then going to the studio recording to 6pm to 9pm traveling home and planning for the next week. While songwriting on the weekends and using social media through out the day to organize the posts and planning collaborations with other artists.
If you had to pick a gif that represents your music, what would it be?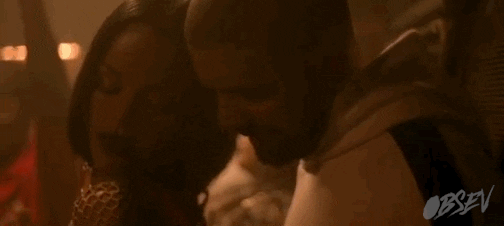 What is something people would be surprised to learn about you? 
That I have a bachelor of arts in criminology and I love skiing.
Who produced your latest single?
It was produced by OGE Beats
Any upcoming projects you can tease with us? What's to come? 
Yes there will be a new song out every month this year, some upcoming song titles are "Rude Boy", "Waistline", and "All I Can Say". 
#