Toronto Synth-Pop Artist Ralph Is Hitting The Road With The Darcys
If you haven't heard of Ralph, you're still sleepin'
Everyone's buzzin' about this super talented Toronto synth-pop artist. She gives off mad 'girl next door' vibes and drops the utmost feel-good tunes that are impossible to hate. You'll definitely catch the feels for her as soon as you hit play on her 2nd single "Cold to the Touch" (watch above) - which saw a tremendous amount of success for this brand new Canadian act leading to her landing some dope opportunities and acolades.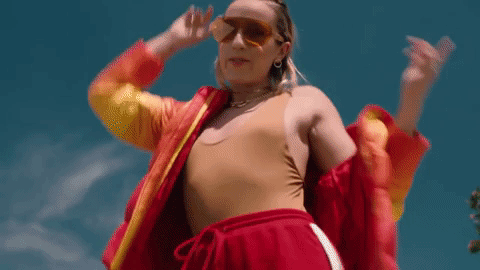 She' recently released her latest single "Screenplay" with The Darcys and is going on tour with them in November, hitting Montreal at Petit Campus on November 17, where she will be performing her dreamy singles live. We decided to ask her a few questions so we could get an insight on who Ralph really is, and what she's been up to this whole time. She delivered. 
Scroll through the Q&A and catch her new single "Screenplay" after the jump. It's fun, we promise.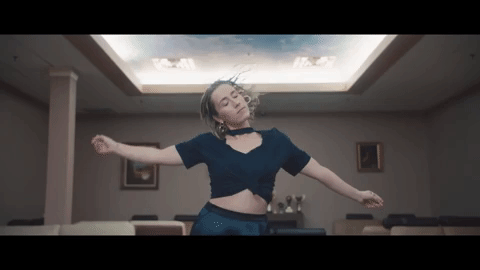 How would you describe Ralph under 140 characters?  
Influenced by the past and present, Ralph combines retro and contemporary elements within her unique personal style and pop music. 70s funk bass meets 90s breathy pop, meanwhile wearing a fringe jumpsuit with Vans platform sneakers. 
Describe to us what a typical day in Ralph's life looks like? 
I'll be honest - I'm not a morning person, so a 10 am wake up is my ideal start. I make a green smoothie that looks disgusting but I LIKE THEM OK? Do a crossword and answer emails, go for coffee with a friend or go for a run (I get my best lyric ideas when I'm running). Head to the studio to work on songs for my upcoming album (woohoo!) Take a break, get a snack (mid-day studio snack breaks are crucial - I suggest sour keys) Head home and watch a new episode of 'Broad City' or if I'm feeling frisky, go out to my favorite bar and play some pool or see some live music. 
What can someone expect when listening to your debut EP? 
A series of relatable songs about relationships (both with yourself and others). I write about personal experiences, which can be scary to share with the world but I think makes for genuine songs that listeners can connect with. 
If you had to pick a gif that represents your music, what would it be? What is something people would be surprised to learn about Ralph?
My uncle produced the Rocky movies and won an Oscar! I've held it before (they're goddamn heavy) 
How involved are you when it comes to visuals or music videos?
Extremely involved! I love styling myself for shoots and shows, I'm such a sucker for fashion and art (especially when they're combined.) I've also been lucky in finding amazing collaborators who really understand my visual themes and enjoy working with me on creative projects. My best friend Gemma (who directed the videos for 'Tease' and 'Cold to the Touch') nails it every time and even challenges me with new concepts and ideas, which I love. 
You are going on tour with The Darcys, how did this collaboration come to fruition? 
I've known the boys for awhile and always admired their work ethic and insane performance skills. We had chatted about doing something together since our music has similarities. After I wrote 'Screenplay', I realized it would be an awesome duet and reached out to them. The whole process was so fun that it just kind of organically grew from there. 
Any upcoming projects you can tease with us? What's to come? 
Gemma and I just shot a new video for a song called 'Evergreen' and it looks SO good! Imagine Twin Peaks meets Calgary stampede meets small town America. No official release date for the album yet but let's just say spring and summer 2018 will be full of good stuff