PREMIERE | Shan Vincent de Paul Wants You To Share His New Tune "You Better My Life" With Your Ride or Die
After releasing his confrontational single "Bitch Go", acclaimed Toronto-based rapper/songwriter Shan Vincent de Paul is back with a new single, just in time to uplift you and the people around you. 
"You Better My Life" speaks volumes and sets itself apart from any other subject you are used to. Slow, yet bumpy, the trap-infused electronic single will stay with you for quite some time as you play it on repeat. Produced by fellow sideways member and multi-platinum producer La+ch - "You Better My Life" is tastefully executed.
"Its so easy to get lost in the rat race, our career goals, obstacles and industry bullshit. I wanted to write a song to take time to acknowledge the people around me that push me to be my best, not only as an artists, but as a person.  I don't want you to share this song on your timeline or with everyone you know, I'd rather you send it to the one person that means the most to you. Your BFF, your day one..the first person you'd call if the plane was going down. Send it to them. Let them know you appreciate them"
Since you'll be hearing this tune for the first time right here, right now, we decided to ask Shan Vincent de Paul a couple of questions to get to know him, and his process a bit better. Hit play on "You Better My Life" below and scroll through our Q&A at the same time: 
How would you describe Shan Vincent de Paul under 140 characters?  
damn, I just got my 280 characters on twitter, don't know if I'm ready to go back to 140 characters yet lol. shit i just used up all my char
Describe to us what your new single "You Better My Life" sounds like, without using a genre?
It sounds like a warm summer night where you are driving with your best friend remembering why you are best friends….with Bone Thugs-N-Harmony playing in the background.
How is it working with La+ch? 
La+ch is a god damn genius. We've got a pretty smooth work flow where I come to him with an idea, show him some demo vocals, then he zones out for a couple of hours and finds the right progression/vibe of the song.  While he does that, I put on a film that reflects the mood of the song (on mute), then he comes back to reality and we dive into the arrangement of the song.  Don't tell him I said he's a genius, he's not going to let me live that down, so don't tag him in this article. Matter a fact, tell him I said he ain't shit lol. 
If you had to pick a gif that represents your music, what would it be?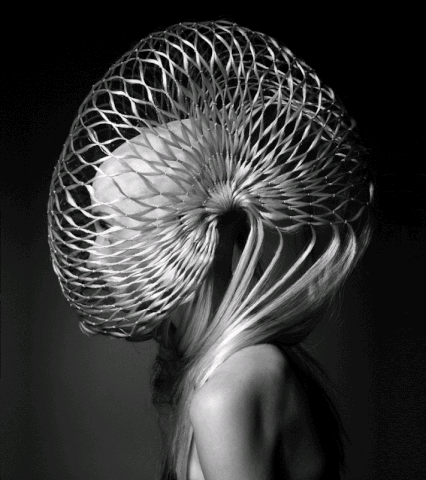 What is something people would be surprised to learn about you? 
English is my second language. Tamil being the first. 
Describe to us what a typical day in your life looks like? 
Wake up, have breakfast with my daughter with either Michael Jackson or Nina Simone playing on the turntable.  Teach her about the ills of the world and get her to memorize all ten members of Wu Tang (including Cappadonna) while she eats her cereal.  Then I drop her off at daycare, come back home and record all day. I'll usually UberEats roti from my favourite spot (Mother India) for lunch, continue recording until the evening. Check in on the sideways group chat and get up to date on our releases. If someone can manage to drag me out the studio I might go out, most likely not. I usually reserve my evening time to work on video editing or getting caught up on new music/films. Then I pass out to Netflix.  Damn…that sounds pretty boring as I'm reading it out loud.  Ah well, my daughter and my music is all i'm focused on right now. 
What is the last text message you sent or received from La+ch or Coleman Hell?

Any upcoming projects you want to tease? 
We just dropped La+ch's new project "NONE" today! My album is dropping November 24th. I also directed an incredible short film for La+ch's project coming out at the end of the month, which is my proudest moment as director.  Also doing the art direction for Coleman Hell's upcoming project, which sounds amazing so far. And hopefully in 2018 the world will get a sideways album.
#
Stream "You Better My Life" on your favourite platform: